Our first stop after sailing across the Sea of the Hebrides we arrived at Castle Bay in the South of the island cluster and soon overheard a couple talking about a wreck called the Politician. First here is what wiki says: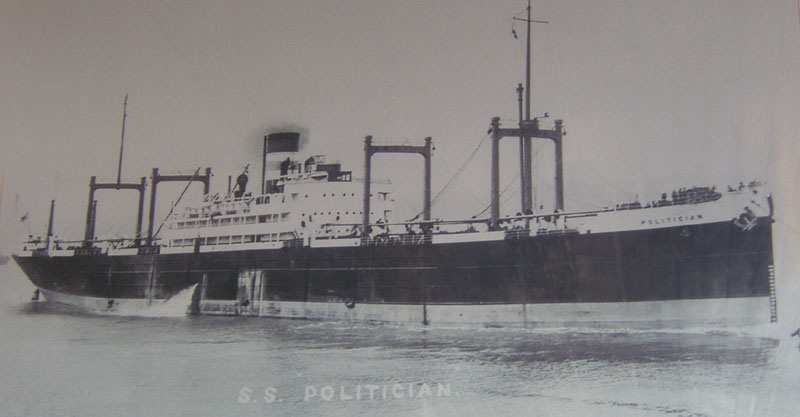 SS Politician was an 8000-ton cargo ship owned by T & J Harrison of Liverpool. It left Liverpool on 3 February 1941, bound for Kingston, Jamaica and New Orleans with a cargo including 28,000 cases of malt whisky. The ship sank off the north coast of Eriskay in the Outer Hebrides, off the west coast of Scotland, and much of the wreck's cargo was salvaged by the island's inhabitants. The story of the wreck and looting was the basis for the book and film Whisky Galore! (Wikipedia)
It turned out that this couple used to use their boat for diving charters so they knew their stuff! This was perfect since we're not hugely experienced cold water divers. A few days later we set sail north as a group of four boats and dropped anchor surrounding the wreck. Sadly the wreck was barely distinguishable after being pounded by winter storms for over 50 years. That said, there was a lot of kelp growing from the remains of the ship, providing shelter to lots of fish and other marine life.