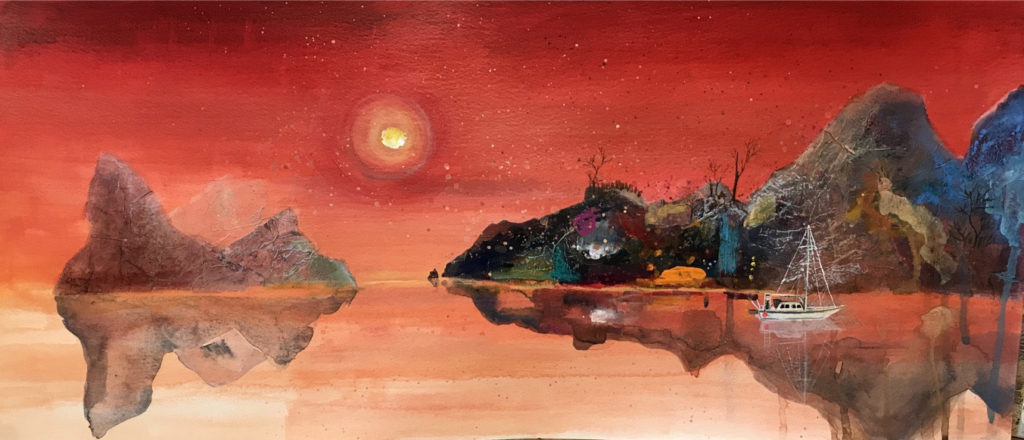 EN ROUTE around the world at the mercy of the wind. The sea has coursed through Tim's blood for many generations and the wind in his sails from a very early age. Through determination and bygone generations whispering encouragement, the sailing boat Shadowfax became his most prized possession in 2014. While already a sleek, fine looking thoroughbred, under her skin there was work to be done.
The born again stead has taken her and her trusty cargo around some fantastic cruising grounds including the wild coastline of Scotland, up into the Norwegian Arctic Circle and then  a gentle canter down the French coast, into Spain, Portugal and down to the Canaries and the Azores.
Tim is full of energy, ideas and a highly self-driven character.
He has been sailing since he was 6 years old, beginning with laser dinghies and progressing on to racing slightly larger boats with his dad. Having delved in the world of entrepreneurship since completing university, his main goal for starting businesses was to do exactly this: sail around the world. Alongside this to fosters his love for exploration and the outdoors – choosing to experience it with a range of pursuits: rock climbing, mountaineering, ski touring, sailing, white water kayaking, speedflying, paragliding, trail running, caving, and scuba diving. His bare bum is possibly more well-known than his face.
Emmie is a mountain girl at heart who's first experience sailing in a muddy reservoir mainly in the water having capsized the dingy. She now has a few thousand miles of safe ocean sailing under her belt! She is an established mixed media artist whose inspiration comes from journeys, mystical tales and the eclectic architecture she has encountered. She has exhibited globally from New York to Shanghai and continues to take inspiration from the sea and the mountains. When not sailing she can be found anywhere from the Himalayas, Uzbekistan, Guatemala, Argentina or Cuba! More info: www.EmmieVB.com
"Twenty years from now you will be more disappointed by the things that you didn't do than by the ones you did do. So throw off the bowlines. Sail away from the safe harbour. Catch the trade winds in your sails.
Explore. Dream. Discover."  – Mark Twain (allegedly)