"Wow look at that enormous lenticular cloud" I shouted. It appeared to be sitting atop the range of mountains that seem never ending as we sailed up the Norwegian coastline, into the Article Circle. We both starred in awe and simultaneously, each raising an eyebrow and tilting our heads, said, "that's not a cloud, that's ICE!"
I can't say what time of day it was as we said goodbye to the night a week previously. Sunlight was now 24hrs a day and opened new doors to adventure.
What we were looking at was the Svartisen Ice Cap, large enough to be seen from space easily. It didn't take long to check the charts and figure that we could sail right up the edge of it, where a glacier ran almost to the sea.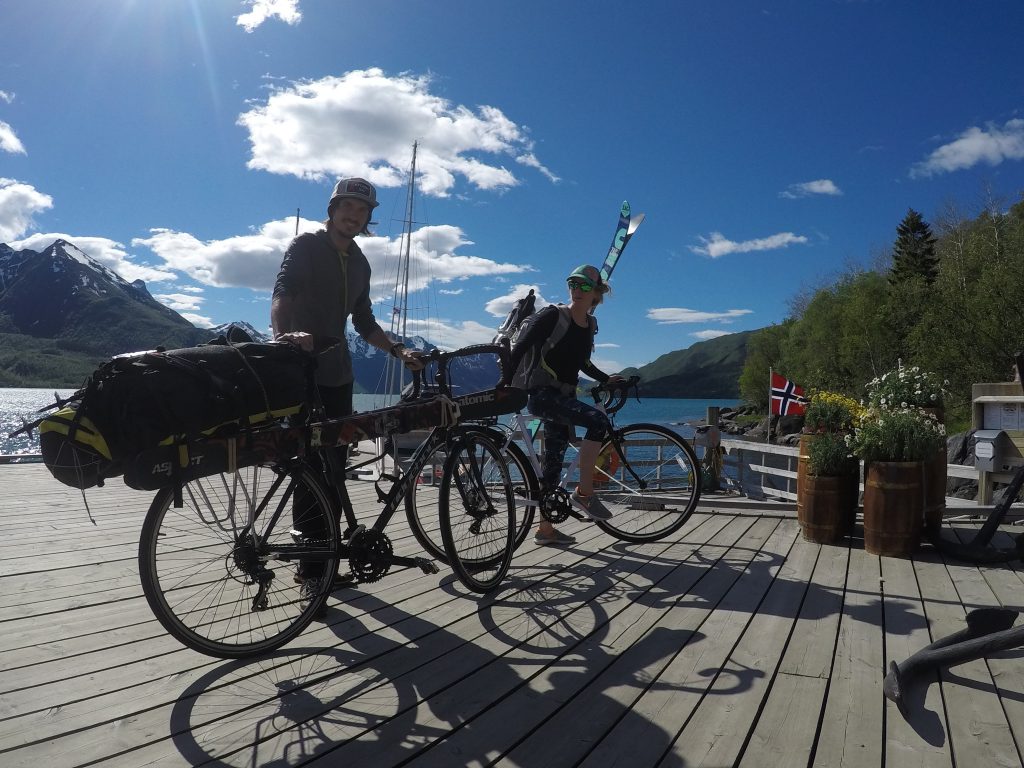 We found a good mooring for the boat and made a plan. The aim was to hike up the edge of the Ice Cap, traverse it and summit Mt Snotinden, Svartisen's highest point. After a long climb we reached the refuge at the edge of the Ice Cap.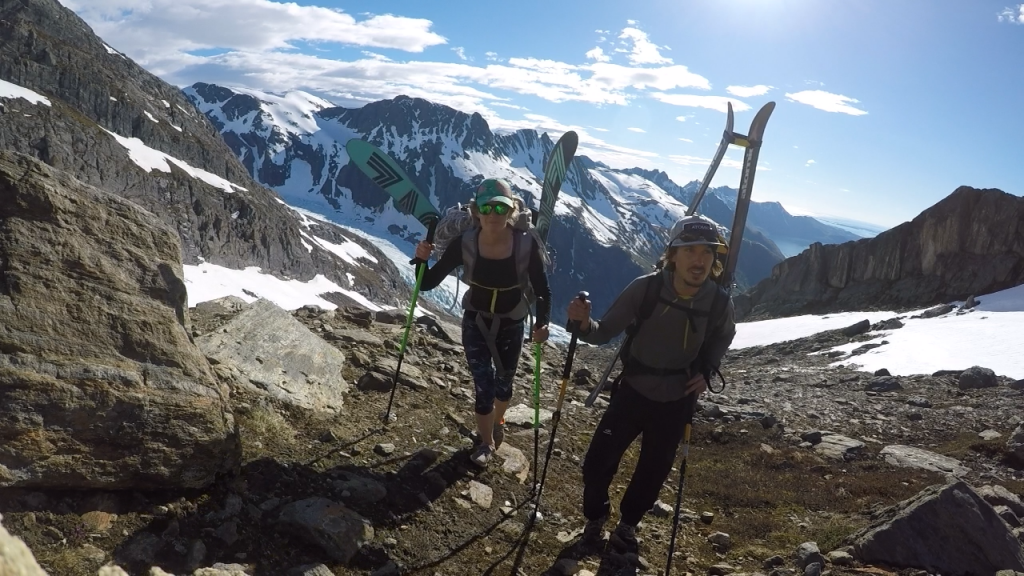 We've stayed in may mountain huts, some little more than a pile of logs in Patagonia and others, more akin to a hotel. This however was something else. 
In true Norwegian style they had build a superb little refuge with a kitchen, solar, wood burner and beds. We need not have lugged up our sleeping bags and camping stoves. However, for all its glory there was no other souls in sight.
We prepared our kit of set off early the next morning. We wanted to cross, summit and return in a day. We started well and fast but taking care to 'rope up' initially for fear of crevasses. We could clearly see the summit at the far side of the ice cap and through the clear air it seemed perfectly achievable in a only a few hours.
5 hours later and we were still a way off! Distances are deceiving when there are no other objects to gauge against!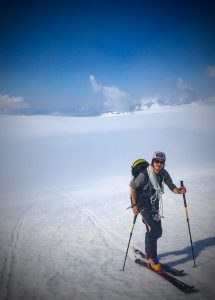 Cloud swept across the cap like sand storms, disappearing as fast as they came. The last section appeared short and gentle from a  but it turned out to be a steep incline to the summit which we did in zero visibility. Reaching the top it cleared to give us glorious views across the entire cap and an appreciation that, in fact, we had come up quite a lot when most of the day felt we were on the flat. This would work in our favour on the return so we settled in to enjoy the view a little longer.
Afterall it was never going to get dark so what was the rush?
Once again distances deceived us. What looked like a short steep descent where we might get 3-4 turns, turned out to be a huge snow face. Emmie hurtled down, becoming a tiny spec. I followed suite and we were soon gliding our way across the ice cap back towards the refuge!