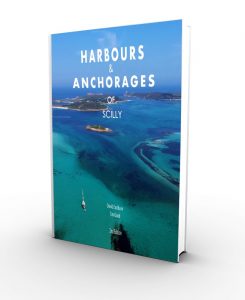 To Purchase The Published Book (£25)

If you would like the printed published version of the book it is available on amazon. Click below: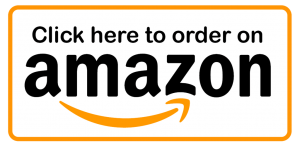 ---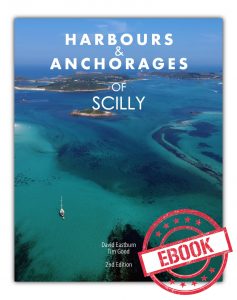 To Purchase The E-Book (£15)

IMPORTANT: Purchase from the computer or device you wish to download to. It is also 100mb so you'll need a good 4G or WiFi connection. Alternatively purchase the paperback book from Amazon below.

---
"Getting a handle on the best anchorages of the Isles of Scilly is vital if you want to fully enjoy and safely navigate these beautiful islands, making this cruising guide an excellent and invaluable companion for anyone planning a trip"
Sam Jefferson
Editor, Sailing Today Magazine
See Inside:
Take a sneak peak at some of the content of the book here:
How did this book come about?
The production of this cruising guide to the Isles of Scilly came about by pure chance. Whilst passing through Falmouth, Emmie and I took a trip over to Mylor and parked our dinghy on the beach there. On returning, the tide had come in and cut off access. We knocked on the door of one of the large houses on the cliff side, which have access to the beach. Answering the door was the well regarded and long time yachtsman, David Eastburn. This chance encounter led to a great friendship and the publishing of the 2nd edition of his book, "Harbours & Anchorages of Scilly".
Overview:
An intimate overview of some twenty five anchorages throughout the islands, not found in the usual pilot books. This second edition, now over 100 pages, incorporates additional anchorages, references, advice and drone photography by Tim Good. The original author has an unrivaled knowledge of the islands (Scilly local boatmen excepted, of course!) gained over some sixty years of sailing to the islands in a variety of yachts from shallow draft multi-hulls to his beloved El Animado, which had a draft of over two metres. Apart from clear and simple pilotage notes for a number of deep and drying anchorages, this book has advice on anchoring techniques, weather, history and topography. Surely a 'must read' for anyone visiting the wonderful Isles of Scilly.