Ski touring is a passion for both of us but particularly for Emmie. Combining sailing with skiing was something we really wanted to achieve.

---
We set off in good time in March, sailing from Liverpool, up through Scotland, through the Great Glen, via the Shetland Islands and on to Alesund, Norway. On arrival a large charter boat was departing into the Sunnmøre Alps with a crew of paying guests set for a week of back country skiing!
With our enthusiasm coming to the surface like bubbles in treacle, we too set off down the Fjords in search of pristine powder! The snow capped peaks ahead promised success and we quickly found a small town with a jetty to moor up against.
There was certainly snow in the hills but it didn't come down to the sea as we'd hoped. This didn't dampen our hopes as we stood by the side of the road, in full ski gear… hitch hiking! It wasn't long before a couple of like minded locals picked us up and took us to the starting point of the tour they has planned that day. A fantastic short tour was had and a brilliant introduction to "ski sailing"!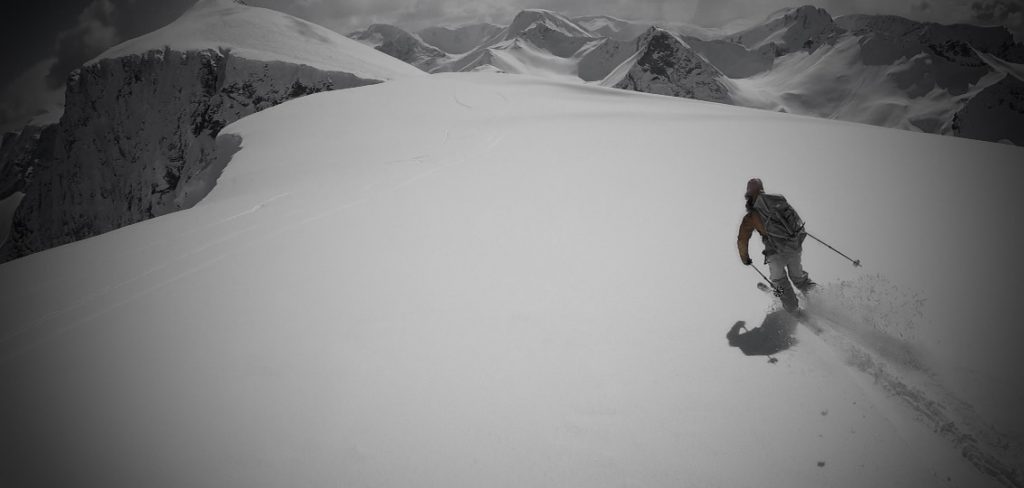 Over the following days a good deal of snow fell and we'd heard about a mountain refuge that we could use, providing we could dig down to the the doorway. That day we skied directly from the jetty and headed up into the mountains. Visibility came and went that day, sometimes down to just a few inches in front of our noses. Towards the end of the day we climbed up to a col overlooking the valley where the mountain refuge should be. In this visibility, the likelihood of finding anything was low, never mind something buried in 15ft of snow.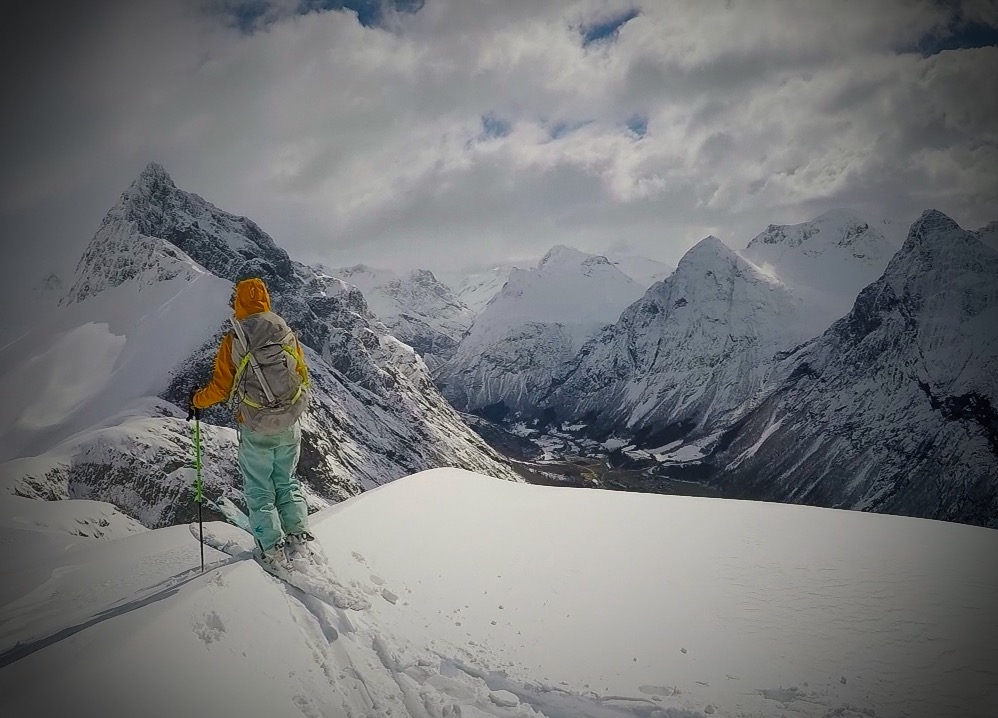 Just as our expectations of a warm stove and hot dinner were shattered upon the hard stones of reality, the mist cleared! The valley suddenly came into full view and, from the snow, about 1km away, a flag pole could be seen! We charged down the hill in deep untouched powder! In true Norwegian fashion, the mountain refuge was exceptional… blankets, mattresses, a fully stocked kitchen and a warm stove!
The following day we skied back taking in a small summit that overlooked the Fjord where the boat was moored!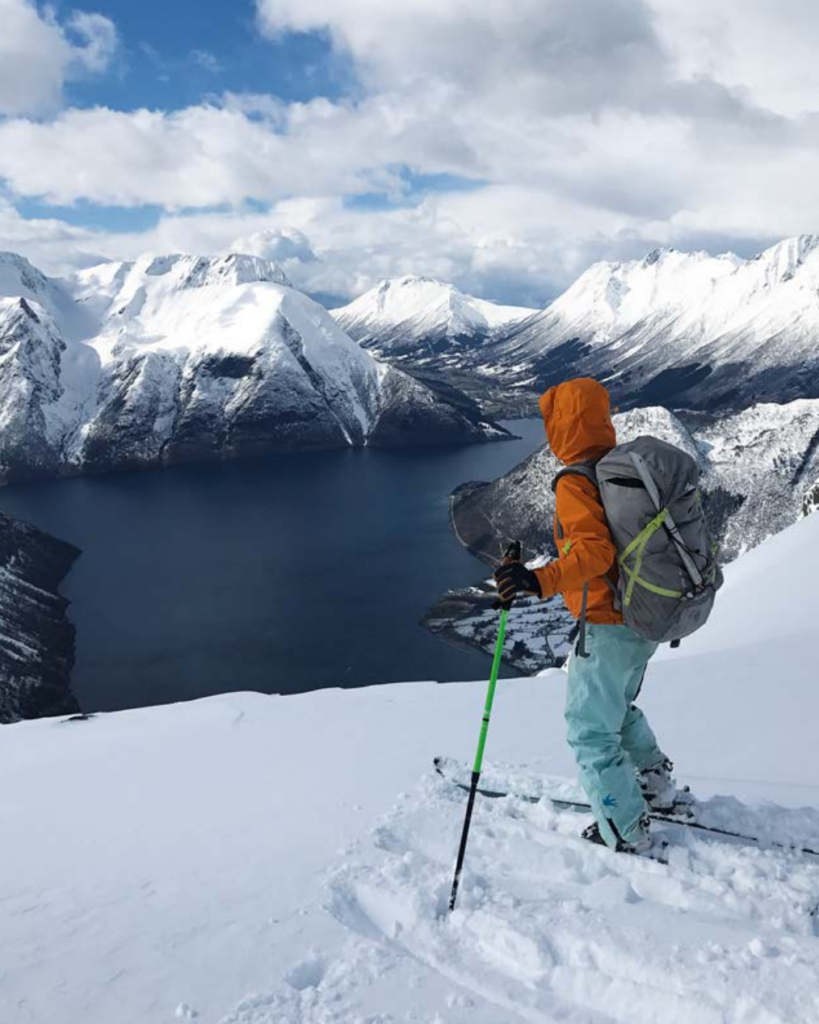 ---
For some footage of the skiing over the time we spent in the Sunnmøre Alps then check our the video we produced for Bob Shepton, who sailed with us from Inverness over to Alesund!