Purposely saving sailing around Skye I waited for dad, Julie, and our friend Ginny to join us for a week-long circumnavigation of the isle. Unfortunately, a week is not long enough to take in the entirety of the vast land and seascape, so we opted for a mixture of culture (i.e. a visit to a whisky distillery), sport (walking + Island Workout Jane-Fonda Style), and cuisine (cooking and eating all the provisions) while sailing to beautiful anchorages.
Much to John and Julie's dismay (mostly due to the fact that they had driven 9 hours to get to us), we had a set of 'On Board Rules' to follow…which ended up becoming a week-long joke, with Julie calling Tim the Rule-Master!
Skye is known for higher rainfall compared to other areas of Scotland, and apparently to live full-time on the isle, you have to be extremely hardy. We started our week from Kyle of Lochalsh, sailed through Kyle Rhea in calm conditions and were surprised at the 2.5 knot* tides swishing us about despite having the motor on to help us out. We would be doing 5 knots through the water* but actually just moving 2.5 knots over ground*! Once we cleared the tides, we raised the sails and set course for the Sleat Peninsula, where we were going to anchor for the first night. The day was hot and the wind blew a steady breeze.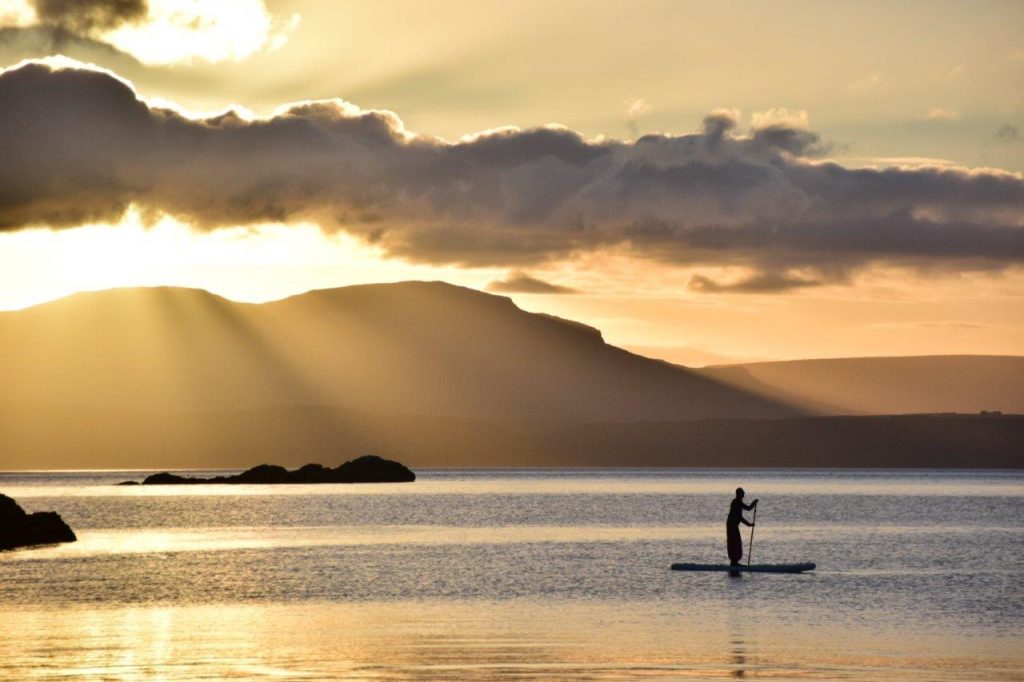 Our second day was a bit colder, but the sun somewhat stayed out. Everyday seemed to be a guess as to whether the sun will make an appearance! Our day was relatively smooth-sailing, and we managed to pick up a mooring at Carbost. After dinner and a few drinks, Tim and Ginny blasted the tunes and out came the USB-disco ball, probably much to the detriment of our fellow sailing neighbours.
We decided that the rainy Monday should be spent wandering Carbost, where the Talisker Distillery is located. The tour was interesting, although we were not allowed to take any photos of the process. The whisky is still generally made the traditional way, except for a few changes to machinery in 1962, after a large fire struck down much of the original distillery. Talisker whisky started its life in 1830, as the 'only distillery on the Isle of Skye' and continues to run through to today. Read more about it here.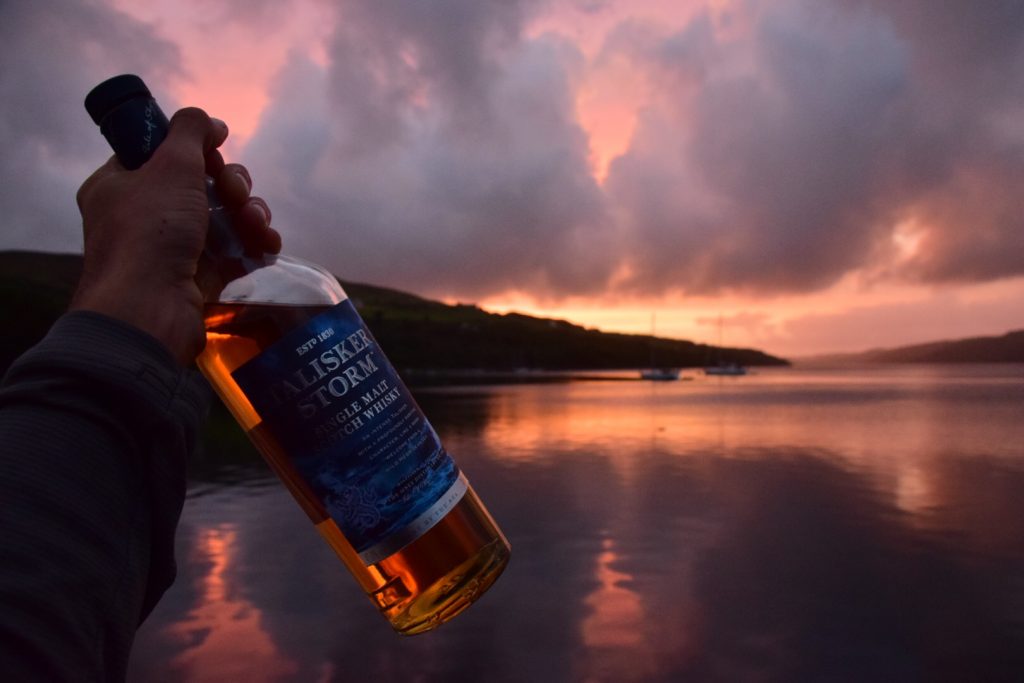 A Flood in the Aft Cabin
After two nights in Carbost, we sailed towards Duntulm, where we expected to be anchored in a sheltered bay. We were sailing along fine in the morning until Julie came up to deck saying, "Our cabin is flooding!" Tim jumped down the steps to inspect, and sure enough, some of the bilges were filled with not salt – but fresh water! This was somewhat a relief, because it would mean that we were not on the verge of sinking or calling a mayday.
He then checked our water tank, and it was very low at about 25 litres. Julie had left the tap on accidentally! We now had a bit of distance to cover before we could get to a port that offered water. Thankfully, Uig was somewhat on the way and although we were not sure if the pier would have water, we took the chance. Thankfully, the ferry pier staff were happy to lend us a hand and we filled the tank with no dramas!
Duntulm Shore Lines
Our next anchorage was between the mainland and this little island off Duntulm, in between Duntulm Bay and Tulm Bay. We set shore lines because of the high winds we expected overnight. It was probably the worst night's sleep we have had for a while, because the boat was rocking about with the wind funnelling through the bays. The shorelines held fast. We explored the little island in the morning, peering over some fluffy Cormorant chicks on the cliff.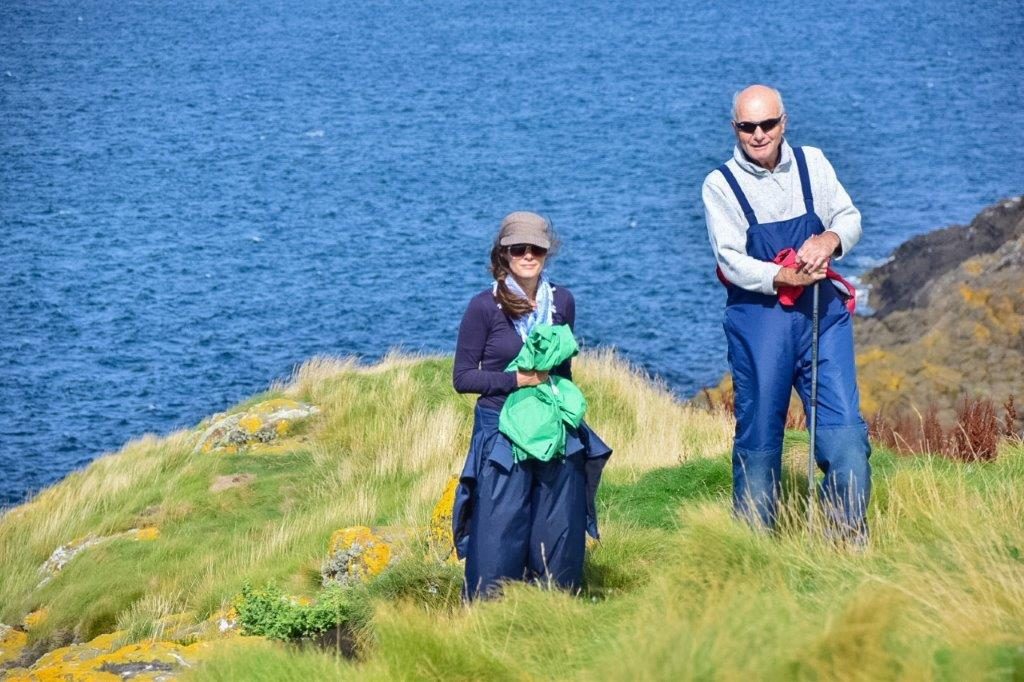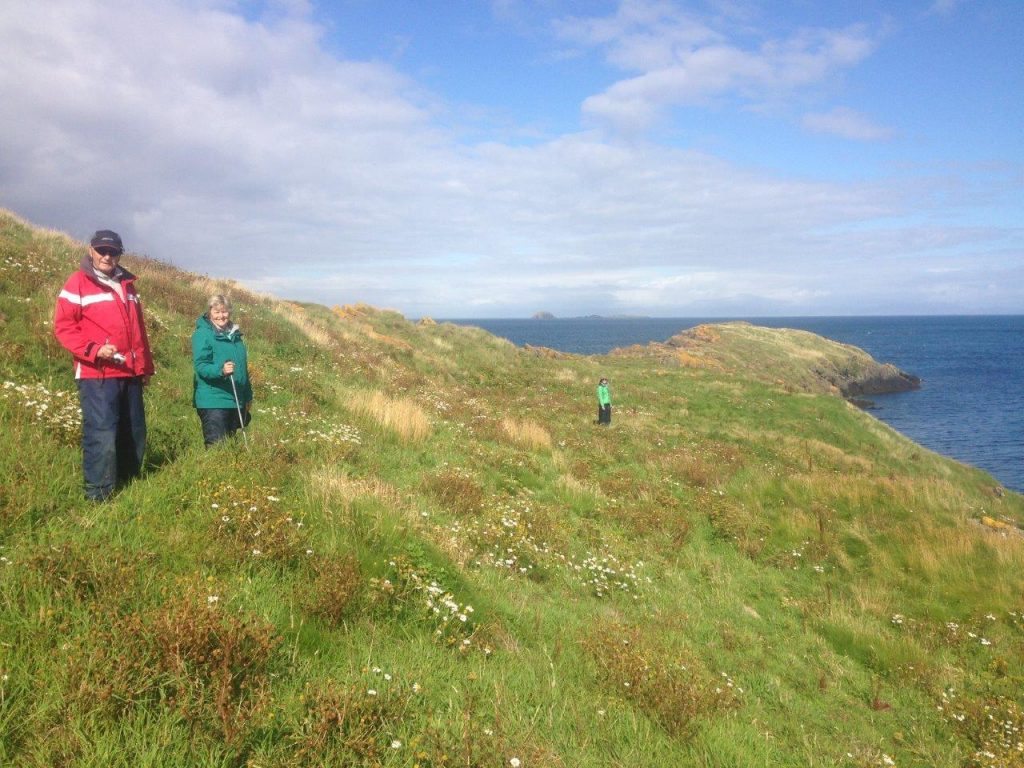 The holiday with family and friends flew by too quickly, just as quick as we had circumnavigated Skye; we would have liked to see more, but perhaps we will be back – one day! One thing for sure, it was a nice break from the helm and galley for both of us!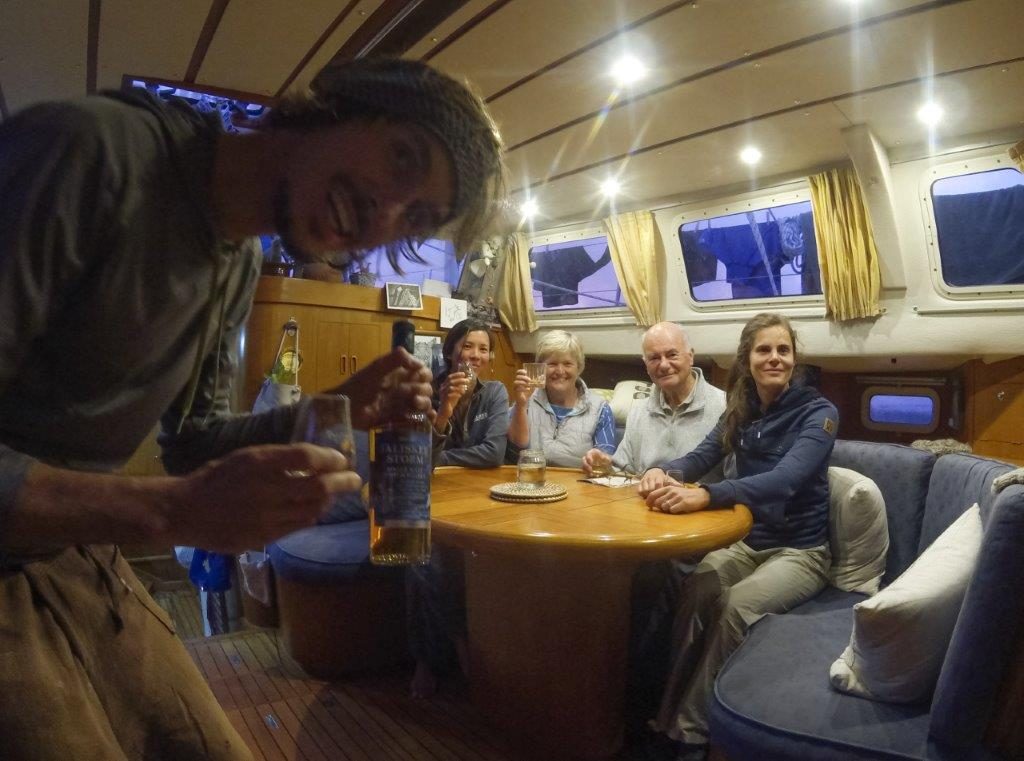 *Definitions:
knot – (/nɒt/) is a unit of speed equal to one nautical mile (1.852 km) per hour, approximately 1.151 mph (source: Wikipedia). It originated from sailors trailing a line of rope with regular knots tied on, such that as they sailed forward, they would count the knots on the rope as they moved along relative to time.
speed over ground – the boat's given speed as it is travelling forward. This can differ from the 'through the water' reading.
speed through the water – more often than not, tidal streams will have an effect on the boat's forward speed. It can add to it (yipeee!) or it can work against it (boo).
More explained clearly here.