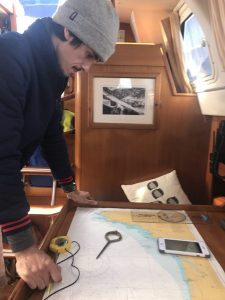 Conditions proved to be kind to us for the subsequent days and as we rounded the Pointe de Raz even on the calmest of days you could feel the wild currents with the boat wanting to pull from one side to the other and see little overfalls on the horizon. The tide was in our favour so we made good progress being pulled through it and onwards to the Odet river. There are many interesting points along this coast so you feel spoilt for choice but a happy couple of days were spent up the Odet river. You enter the river. You pass large chateaux on the riverbanks, their lawns coming down to the water getting a passing boat a great view of the turrets and pointy rooftops and facade details. Seeing this gave you a chance to really appreciate the charm of sailing in France and have the chance to glide past these historic monuments. The surprise was then to find yourself in a relatively wild feeling woods in between these grand properties. The odd shy heron, his neck elegantly silhouetted against the dark banks. A good anchorage was found which we were able to pin ourselves to a quiet stretch of water sheltered amongst the trees.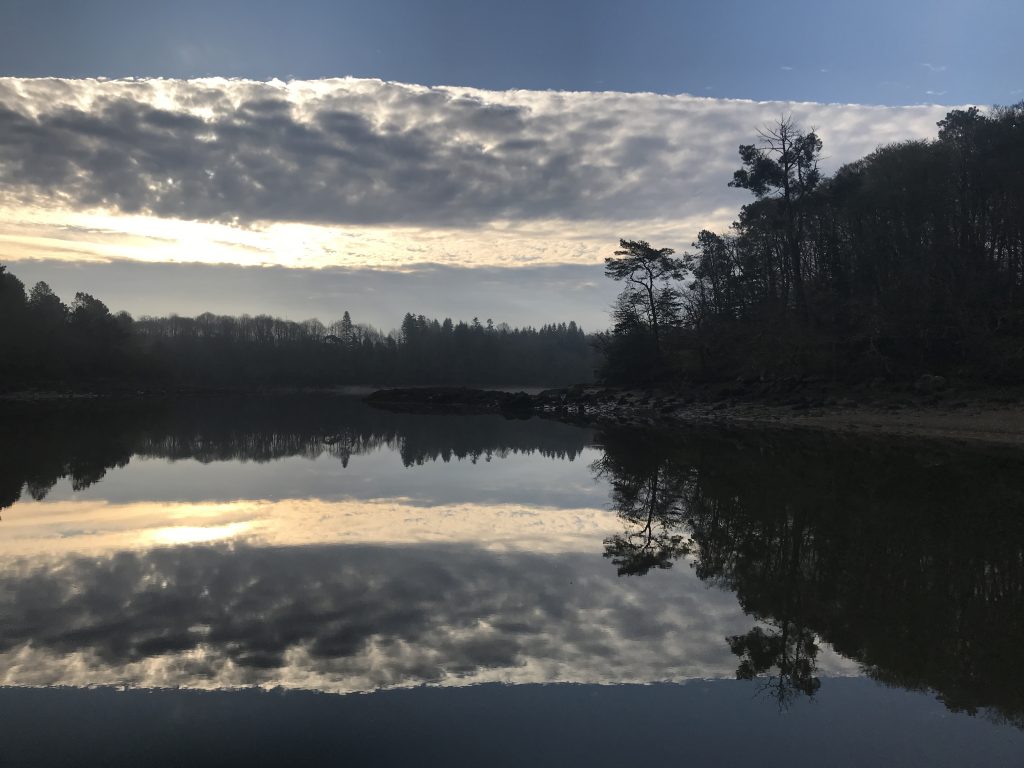 The next day the mist hung atmospherically over the water. On going ashore wild oysters were found here on the banks. Their shells fragile but strong each one totally unique. Barnicles having found their home on many of them, made up of lines like contours as if they are little planets made up up many kinds of ivory white.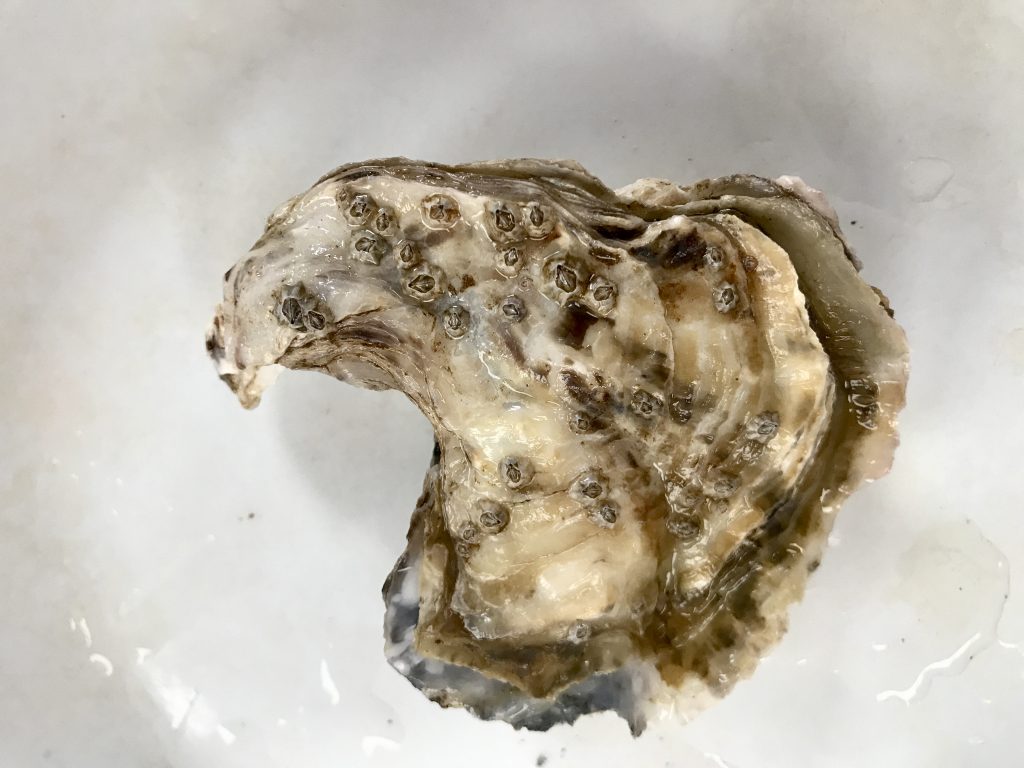 Tim got to work early on dismanterly the inmast furling, this had been problematic since the beginning making it very difficult for one of us to take the main sail in or out easily or quickly. He is very good at fixing things, almost everything, but this was always going to be a challenge and we were now in an isolated anchorage, at least up a river and not out to sea but in a remote location if anything didn't quite go to plan or any other materials needed.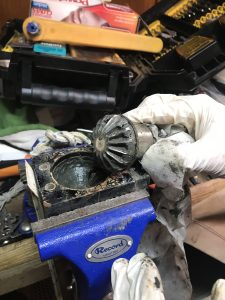 A long day was spent taking panals off, degreasing, regreasing, checking bolts and cogs, readjusting ropes. True to character all back in place by the end of the day and mission accomplished the sail could be furled and defurled much more easily. This was significant as it makes being able to handle the boat solo much easier and if at times conditions are getting more difficult the sails need to be got in as quickly and easily as possible. The forfeit for the feat though was a race, run, strip to bow, dive into freezing water and swim to the stern to calm down after all the excitement!!