Belle île had an old world Gallic charm to it that seduced us as well as for many other visitors. The colours on the windows, shutters and shop signs are an easy on the eye light pastel colour, life is slow and there is a creperie at almost every corner.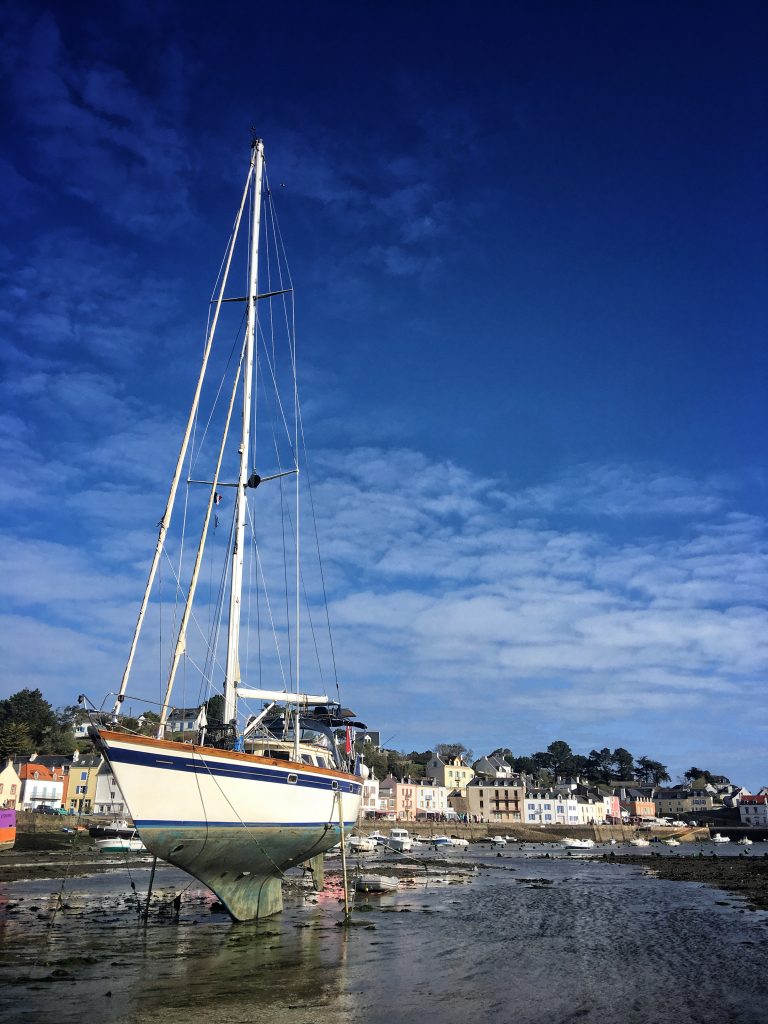 First port of call was Sauzon, inching the boat up into the drying harbour carefully dropping the anchor, the water started to drop! It was nerve racking, there is not much time to maneover the legs which sit at either side of the boat to hold it in place. You can quickly dial them up or down on either side of the boat and then wait and hope they will hold fast! The water drops fast but once it finally retreated from below the keel we could lower ourselves part of the way and then plop into the mud below! The glamorous task of cleaning the anti foul awaited. This was really a highlight of the trip as cold blue and algae sludge drips down your bare arms. However despite the strong wind, the legs were thankfully holding fast or you could be in trouble fast, with the possibility of the boat topplying over and not much you can do about it. The port village was serine and tranquil, possible the nicest we visited. Little whitewashed houses stacked up against each other, their golden lights gently glistening in the dark that evening.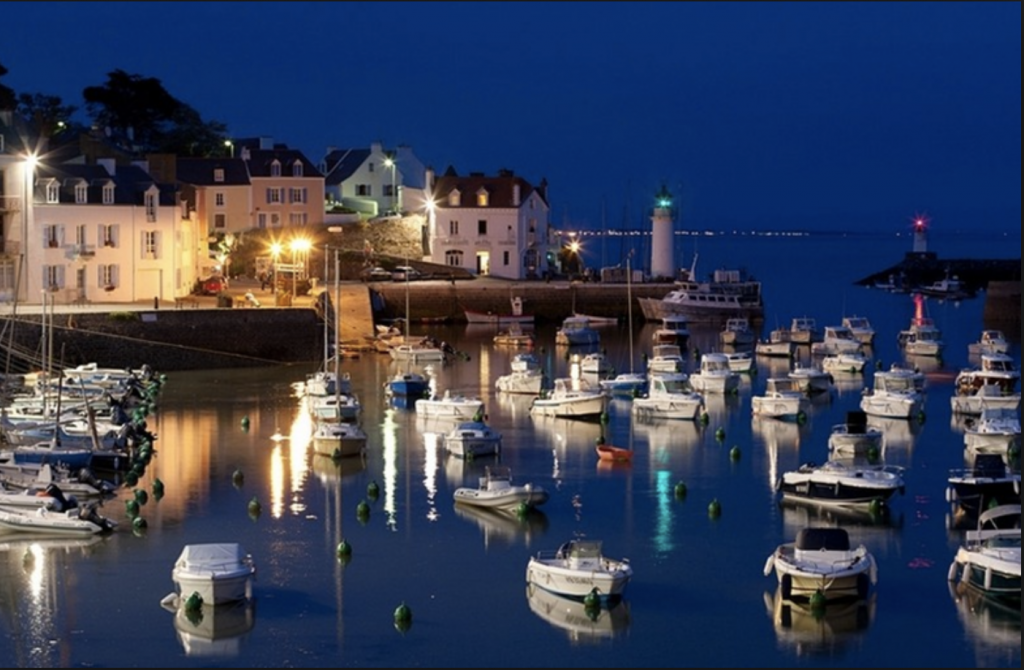 After two nights on the beaching legs  we moved back onto a mooring buoy here though the chop proved difficult to avoid boats colliding with each other, not happy to leave Shadowfax like this while going on a bike adventure we pushed onto le Palais. However, here a fraught hour was spent waiting on the choppy dock with wash from frequent ferries and sea swell saw us and a number of other boats try to moor up alongside the picturesque citadel rising high above in order to enter the calm locked harbour. We ended up casting off again as it was too hazardous. Due to the swell making it difficult for everyone to anchor, inside the locked gate was busy and little room to manoever and we ended up getting hit on the bow by a training boat trying to leave. After this it did all seem to settle down though.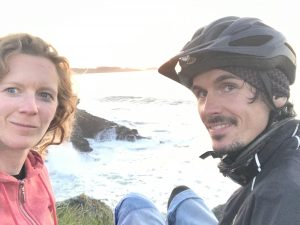 The plan was so to leave the boat for a stint inland cycling around the island, the was a great success and highly recommended for anyone thinking of it. we ended up bivvying out 'sous les belle etoiles' (Small film to follow)